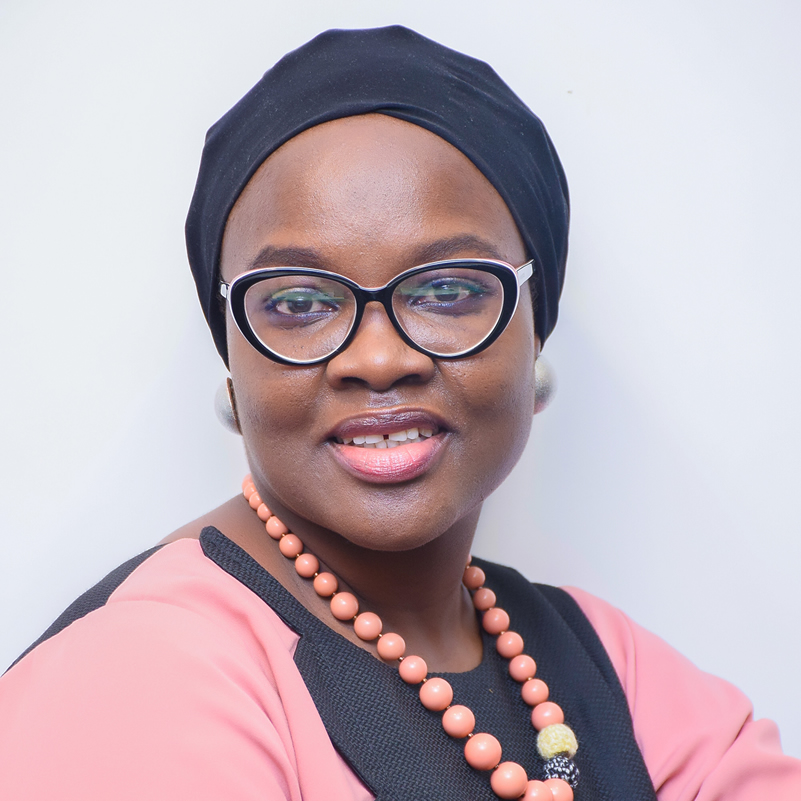 Kaosara is an experienced HR Professional with over 14years experience in the Human Resources spectrum where she has recorded tremendous achievements in People Management and Transformation, Competencies and Career Management, Performance Management, Manpower Planning, Recruitment, Business Partnering, Business Restructuring, Exit Management, Learning & Development, Reward Administration and Employee Relations. She currently oversees over ten strategic business units within the support services functions with three (3) associate companies under the Leadway Group where she function as a Senior HR Business partner. Kaosara, is currently an internal coach in her organization where she uses the skills and competencies of coaching to help employees achieve optimal performance at all levels.
Before her current role, Kaosara was HR Business Partner for the Life Division Nigeria Operations as well as Cote d ivoire Operations where she was involved in numerous strategic engagements and partnerships with the business leaders on people agenda. Prior to this role, she led the Employee Relations team of the HR Division.
Over the years she has recorded consistent high performance and recognition for excellent HR service delivery.
An alumnus of the University of Wales, UK, where she studies business; a distinction graduate of Organizational Behaviour from the University of Lagos. Also the best female graduating student with a distinction in Business Administration from the Lagos state Polytechnic. She is a member of the HR Certification institute (HRCI) where she obtained her Senior HR professional International Certifications (SPHRi); a full member (MCIPM) of the Chartered Institute of Personnel Management of Nigeria, (CIPMN); a member of International Coaching Federation (ICF – Global & Nigeria Chapter); member of the Learning and Development International (LDNI) and member of Human Capital Management Committee (HCMC) of the National Insurance Association (NIA).
In her bid to continuously impact lives on personal development and mastery, she convened the AbundantMinds Coaching Hubs where she partners with individuals and teams to co-create their winning stories through professional coaching. Kaosara is an ardent lover of life quotes as a result, she wrote few beautiful quotes to educate and motivate individuals for top performance.
A committed, dedicated, intelligent, logical/deep thinker, intuitive listener, reserved, dependable with excellent relational skills. Kaosara gets excited with new challenges as she believes that each comes with an opportunity to learn and grow.