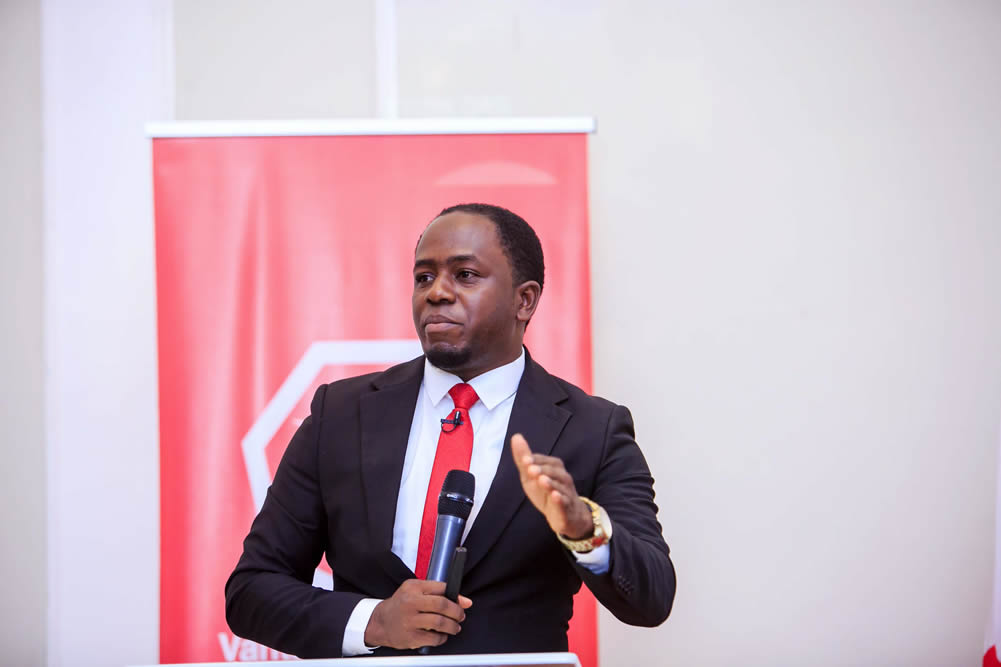 aPHRi Exam Preparatory Course
The competition in the HR career can be quite intimidating at the same time interesting. For every aspiring HR professional, the aPHRi Exam Certification (Associate Professional in Human Resources International) should be the number one goal to stand out in the HR career in any industry as a beginner
However, the aPHRi from Vantage Certifications in partnership with the HRCI remains the best certification worldwide you can obtain without any experience that gives your career a boost and massages your confidence into making waves in the HR career path.
In this article, we will cover these sub topics:
What is the aPHRi certification?
Is the aPHRi certification worth your effort, time and money?
Who is eligible for this certification?
How and where can you get this certification?
How do you get started?
What will you learn?
What is the aPHRi Exam Certification?
The Associate Professional in Human Resources International (aPHRi) is a global, knowledge-oriented credential that is made specifically to certify candidates who are about to begin their HR career journey.
One primary thing the aPHRi credential is that they act as a proof or tend to prove that you are fit for the role with foundational knowledge in Human Resources.
Again, as an HR candidate, the aPHRi credential is invariably used to measure your competency and your depth of knowledge. Getting the aPHRi will definitely help you start an amazing HR career.
Is the aPHRi certification worth your effort, time and money?
The aPHRi Exam certification is recognised worldwide as strong proof of competency and highly emphasizes on your deep knowledge of the HR and HR related responsibilities like HR operations, selection, employee relations, safety, etc. Several studies have proven the aPHRi is the first HR certification made specifically for intending professional HR candidates.
To begin to thread the HR Career path, the aPHRi certification is a perfect artificial dose of healthy confidence to commence with understanding the competition In the HR career path.
If you really want to start your professional HR Career on a firm ground? Become aPHRi certified today and watch yourself leave a clear professional impression.
Who is eligible for this certification?
The aPHRi certification is designed for HR professionals who are just getting started, and as such, it doesn't require any previous HR experience. To get this certification, you must have one of the following:
An undergraduate, graduate and NYSC members with interest in HR Career
Less than a year experience in an entry-level HR position.
Anyone looking to switch to HR.
If you have any of the requirements listed above, you're good to go.
How / where can I get this certification?
Getting an approved and trustworthy HRCI training and exam preparatory centre can be a hassle. Confused about the quality of service or scared of being duped. Vantage Certifications is your best plug for HR Certifications in Nigeria.
Vantage Certification is an approved HR certification training and exam preparatory institute in Nigeria and Canada. Vantage Certifications partners with world-leading institutions to provide certifications which are valuable to industry leaders across the world. Our Global HR Certifications offer Individuals and Organizations the opportunity to benefit from our extensive pool of facilitators with relevant industry experiences.
Our faculties have exceptional credentials that are complemented with practical and professional experience in the HR field in Nigeria and Abroad. Through our unique blend of academic knowledge and industry experience, we ensure that our candidates' professional needs are at the forefront of our training modules.
We provide opportunities for HR professionals to network and share real world experience and we are totally reliable when it comes to delivering practical and professional experience.
How do you get started?
At Vantage Certifications, we have three different training packages and they include:
The In-class training package: This starts with a 6 day in-class training done weekend/weekdays followed by a virtual learning schedule for another 6 weeks. Our in-class training offers you over 1500 practice test and exam questions, with a 24/7 WhatsApp group support for you, a globally recognised certificate of completion and many more.
The Online training package: The online training package has a flexible study schedule that allow you to train from the comfort of your home, get access to over 1500 practice test and mock exam questions with 24/7 support from our team among others.
Self-study training package: The self-study training package offers students access to over 1500 practice test and mock exam questions, Soft copy of training material with 24/7 support from our team among others
All three packages have been specially designed to suit the need of every candidates. The in-class suits the need of those who can attend the physical classes while the Online and Self-study suits the need of those who can't attend the physical class. Regardless of the package you choose, you can be assured to get the best of each training package.
The exams can be written all year round but it is subject to availability of the testing center of your choice. The exam is purely computer based and consists of 125 multiple questions that should last for about 2 hours and 15 minutes.
What will you learn:
HR Operations
Recruitment & Selection
Employee Relations
Compensation & Benefits
Human Resource Development and Retention.
Health, Safety & Security.
Conclusively, the cost of the certification exam is $290. Note that these courses will prove to your employers that you have the knowledge and skills to move up in your career. There would be no Refunds once an examination application is approved.
Getting the aPHRi Exam Certification at Vantage Certifications will help you save cost and learn from the very best in the HR Industry. We have Taiwo Dayo-Abatan, as a member of our advisory board and Yemi Faseun as the Chairman, Advisory board.
Having these amazing HR Professionals on board for the aPHRi certifications will not only improve your core competency but also get you connected with the right people.
To get more information about the aPHRI certification, check our website: https://vantagecertifications.ca/, send us an email: info@vantagecertifications.ca  or call 0813730 6054, 08060299175, 08068571295 for more information
Ready to start an amazing HR career with the aPHRi certification.