5 Tips for Building Productive & Effective Team Members in an Organisation
Building successful work teams is one of key drivers of every organisational growth and development. Highly engaged and committed employees are the bedrock of every successful organisations. As such, one of the main roles of team leaders and departmental heads is to grow and maintain the performance and relationships of their team members.
Over the years, it has been discovered that effective teams in organisations will almost always outperform people working individuals and meet their goals much faster than others even in high-pressure situations or in situations they have to multitask.
Looking at this realistically, this doesn't come as much of a surprise as having more hands to work on a project with the room for brainstorming sessions surely helps any organisation meet their targets and achieve their goals much faster. Fortunately, the global pandemic has made us all realize the importance of building strong relationships with people and this has greatly influenced the rate at which most organisations are beginning to recognize the importance of team building in the workplace.
Without a great leadership and team building skill, it can be hurdle for a business manager or owner to grow the company to its highest level. The inability of the leader to manage the team can limit the productivity of the employee and create confusion and divisions among team members. On a different note, the ability of a team leader to unite and guide the team around a common goal, will definitely improve the effectiveness and productivity of the team.
Eager to learn more?
Here are five (5) tips to help you build an effective and productive team to help you achieve more goals this year;
Set out Clear Goals and Objectives for the team: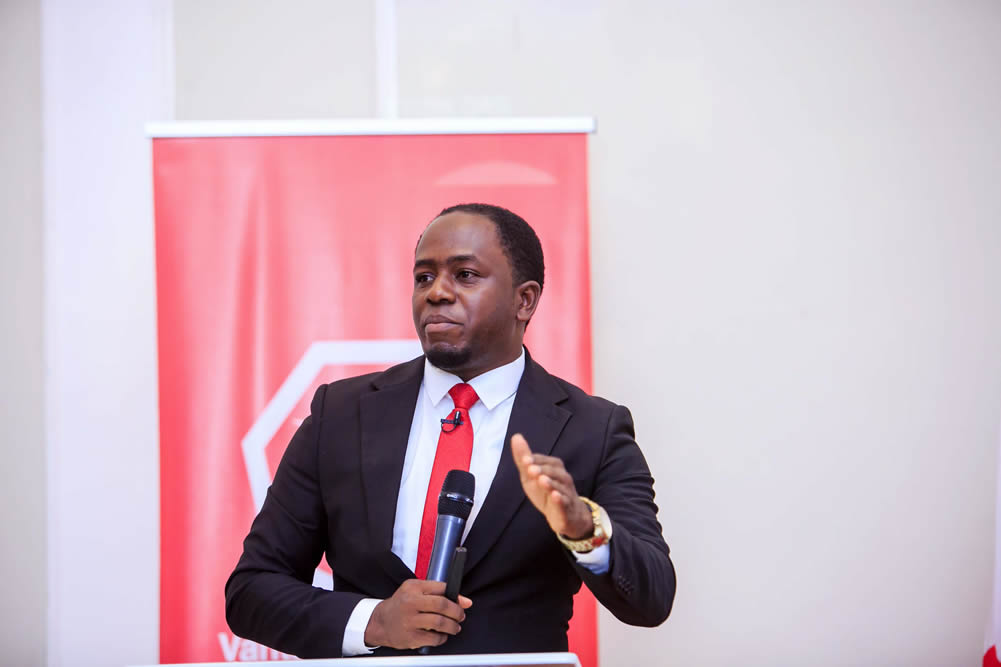 Building and maintaining an effective team requires that you as the team leader give a sense of direction for the team. By setting a clear goal for the team, you have to ensure that every member of team understands the meaning of every project or duties as part of the overall corporate goals. A great example of this is, if you have informed your team to grow the company's followers on Instagram, they need to understand that growing the followers will help the company reach out to more prospective customers. It is your role as a leader to help your team members understand how every task will help the organization achieve its overall goals and objectives.
Establish Strong Leaderships:
A great leader is one that is capable of building effective work teams. Only an effective leader can grow an effective team. Being a leader doesn't necessarily translate to imposing authority on your teams in an authoritative way. A great way of being a strong leader is to build trust with your team members and be approachable, to give them the freedom to open up on any issues or challenges they are facing with the job. Understanding that people face various challenges in their daily lives and giving them room to openly talk to you about such things could help them work more effectively.
To be a strong leader, ensure you are transparent, delegate tasks and responsibilities accordingly among every member of the team without bias, communicate properly with your team and be approachable.
Foster Effective Communication Among Team Members
Possessing effective communication skills as a leader helps you to deliver clear expectations and objectives for your team. The ability to communicate properly as a leader plays an important role in resolving conflicts and preventing potential ones from arising. When your team members feel more confident in their work and understand what they need to do, they become more engaged and productive in their work.
Effective communication among team members will help them rely on each other. This will help individuals in a team to cooperate and build positive feelings and relationships which will help them have better work experiences.
Give Room for Contributions and Collaborations
Contributions from various members of the team allows the organization to grow and achieve greater heights. Harnessing the power of your employees' idea through brainstorming sessions grow the employees and the organisation. Encourage your team members to share more information about the progress of their tasks. Keep track of their activities and growth by asking for frequent report and feedback to help you better evaluate everyone's contributions and progress within the group as a whole.
Constantly Appreciate and Encourage Your Team Members
Performance appraisal is a great way to encourage your team members to make them work more effectively. Regularly reviewing the performance of your team members and their contributions to the organisation helps them focus on their job and be more productive. As a leader, ensure you appreciate and encourage your employees at when due to help them love their work and push to do more.
In conclusion, building an effective and productive team involves a great deal of conscious effort by the leader and the team members to grow the organisation. As explained above, the leader is more responsible for building effective and productive work teams. This can only be achieved by clarifying goals and objectives, be a more responsible leader, foster effective communications among team members, allow contributions and appreciate the good performance of the employees.
Always remember that building an effective and productive team is not something you can instantly achieve. It's a continuous process, which requires constant attention and evaluation. Hopefully, the 5 tips provided above will help you build the team that will take your organization to success.